Kleebach, Alcace, france
June 15-19, 2012
In the rich green of Alsace, and with an ideal climate, the first Walk for Life retreat took place. The group was international and inter-professional, people came from many countries in Europe and beyond.
The walking activity, and especially together with the poles, which extend the arms to interact with the ground is adding the original vitality of the primal prototype of walking on all fours, with the spine awakening to its role of generating the locomotion, the spirit of the participants go high.
The graduates of this first generation WFL in Europe who felt enthusiastic and ready to go and teach could ask and receive a WFL pioneer teacher status. It means that they can start right away to teach WFL to the public, using the detailed manual, with the agreement that they will complete the certification requirements later.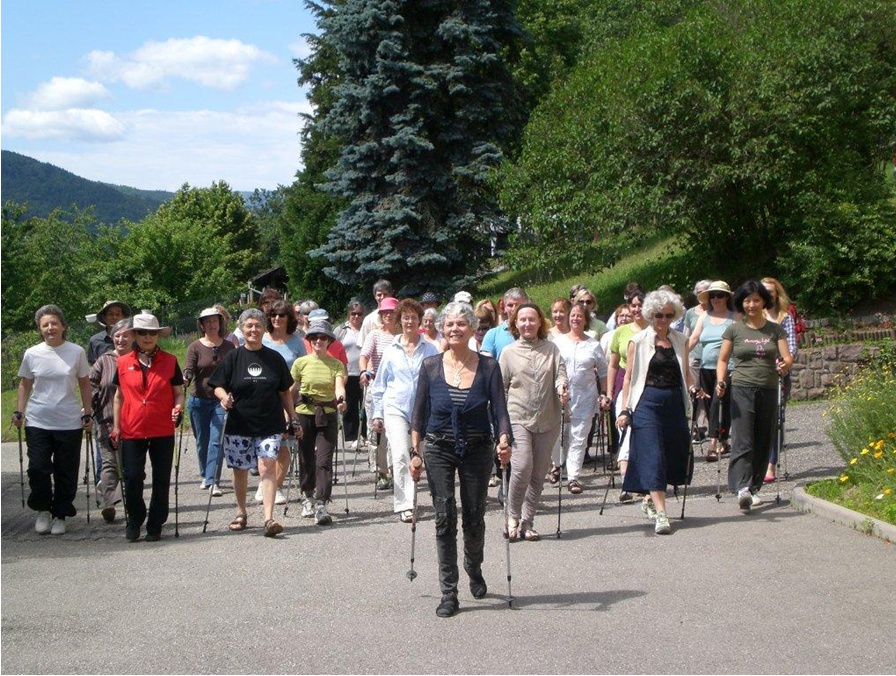 Walking in the beautiful hills of Alsace, France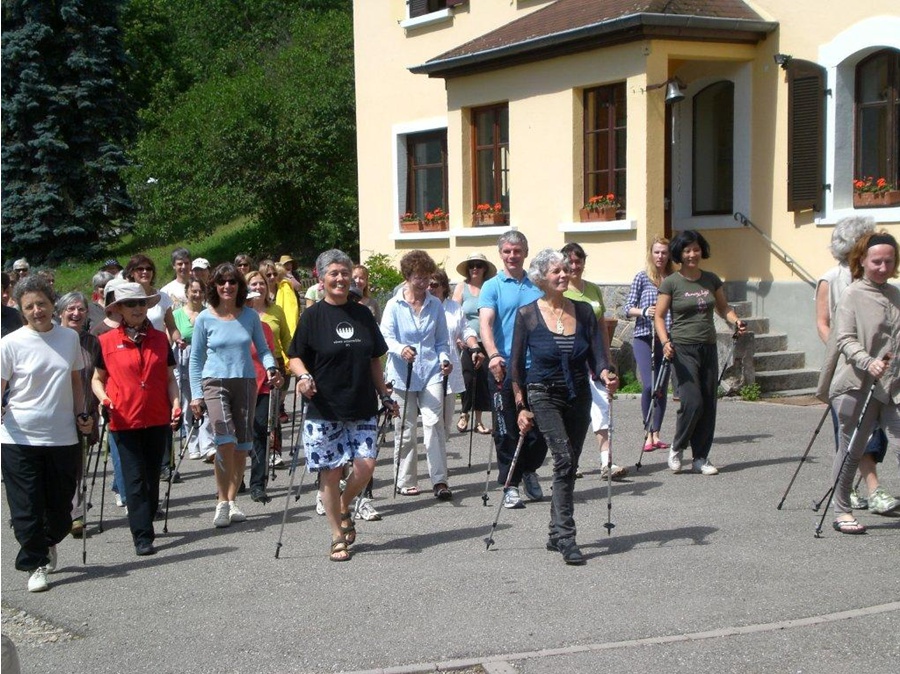 The rhythm adds Stamina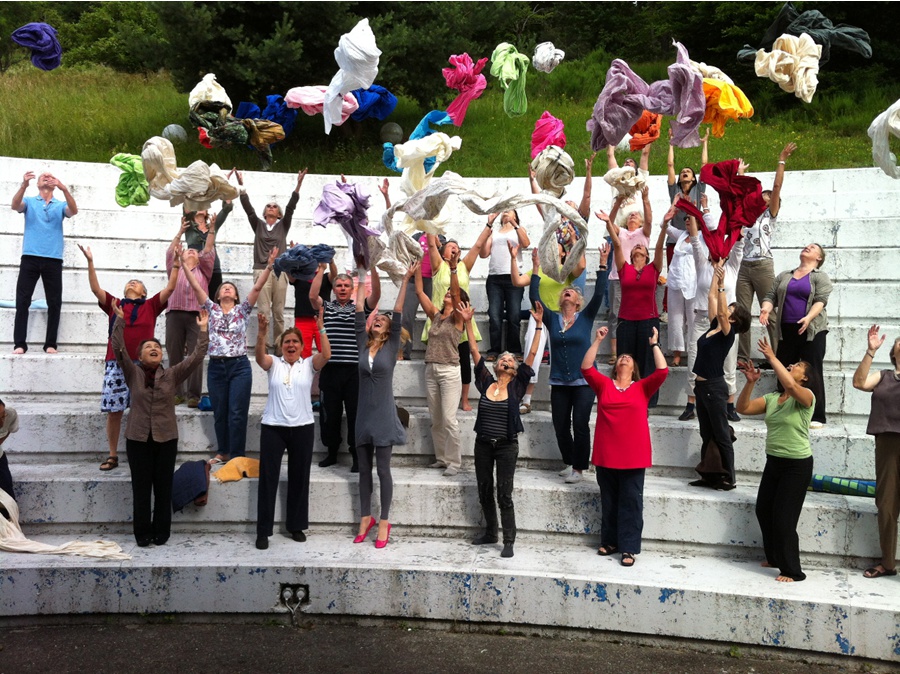 Completion Cermony of the first European generation of WFL graduates in Kleebach, France